National Security Minister Dr Horace Chang described Thursday's killing of Jamaica Labour Party (JLP) politician Lennox Hinds as a hit.
Hinds, who was councillor/caretaker for the Southborough Division in the St Catherine Southern constituency, was shot dead just as he was about to enter the Portmore toll road at the intersection of Marcus Garvey Drive in his Honda CRV.
Hinds, a major JLP organiser in Portmore and the wider St Catherine, was shot by men driving motorcycles. It is believed he was trailed by the motorcyclists.
The incident caused a massive pile-up of traffic entering the toll road as police processed the crime scene. Police later asked motorists who are heading towards Portmore, St Catherine, from Hagley Park Road in Kingston, to divert to Spanish Town Road.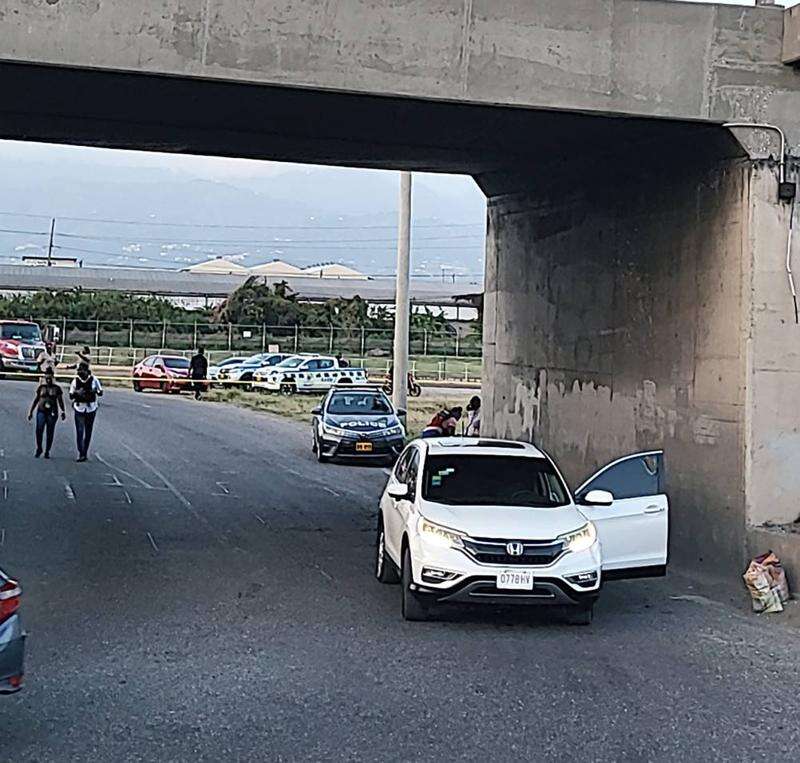 Commenting on the murder on Twitter Thursday night, Government Senator Natalie Campbell-Rodriques said: "I am sad! I cannot believe that Lennox Hinds is gone. A life taken just like that. May his soul rest in peace."
"Lennox Hinds. Jah Jah!!!!!!," was the reaction on Twitter by Robert Morgan, the information minister.
Hinds was employed to the Island Traffic Authority as a motor vehicle examiner.
In 2007, he was charged with murder following the killing of a man and injuring of two other people in Portmore. The incident occurred during the run-up to the general election that year.