The project, which held the number one spot for a staggering 140 weeks, is replaced by the album Wisdom, from Californian reggae band Stick Figure.
There have been mixed reactions to the news, as the band is also dominating the iTunes Reggae Albums chart, with four albums in the top 10.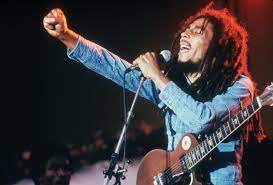 Bob Marley
Derrick Simpson of legendary roots reggae band Black Uhuru, the first-ever Reggae Grammy winners, told The Star that Jamaican Reggae is being permanently replaced by white people, including this year's Grammy winners SOJA.
Music producer Sean 'Contractor' Edward added that Jamaica has lost its dominance in the reggae music market in America.
Grammy winner Gramps Morgan has, however, dismissed such suggestions, stating that Jamaicans should instead focus on the significance of Brand Marley and its long-lasting global impact.
Stick Figure was formed in 2006, thanks to front-runner Scott Woodruff.