There has been heavy criticism on social media about the cost as well as the material used to construct the sign.
But Delano Seiveright, Senior Strategist in the Tourism Ministry, has said the cost is among the lowest priced sign attractions of its type in the world.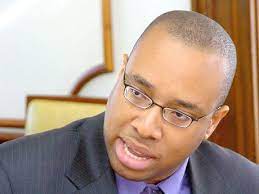 He said the project is paid for by the Tourism Enhancement Fund (TEF) and includes lay-bys for vehicles and buses, highway tension structures, retaining wall, solar lighting, base work and landscaping.
These features along with the sign itself are "no doubt" value for money, Mr. Seiveright touted.
With Negril being a significant tourism destination and contributing US$1 billion in revenues to Jamaica in 2019, the ministry strategist said the new feature "will only enhance destination Negril and that is also very important to us".
The TEF is funded from a levy of US$20 for each incoming airline passenger and US$2 for each cruise passenger.